Traeger Pellet Grill Smokers – New Zealand Buyer's Guide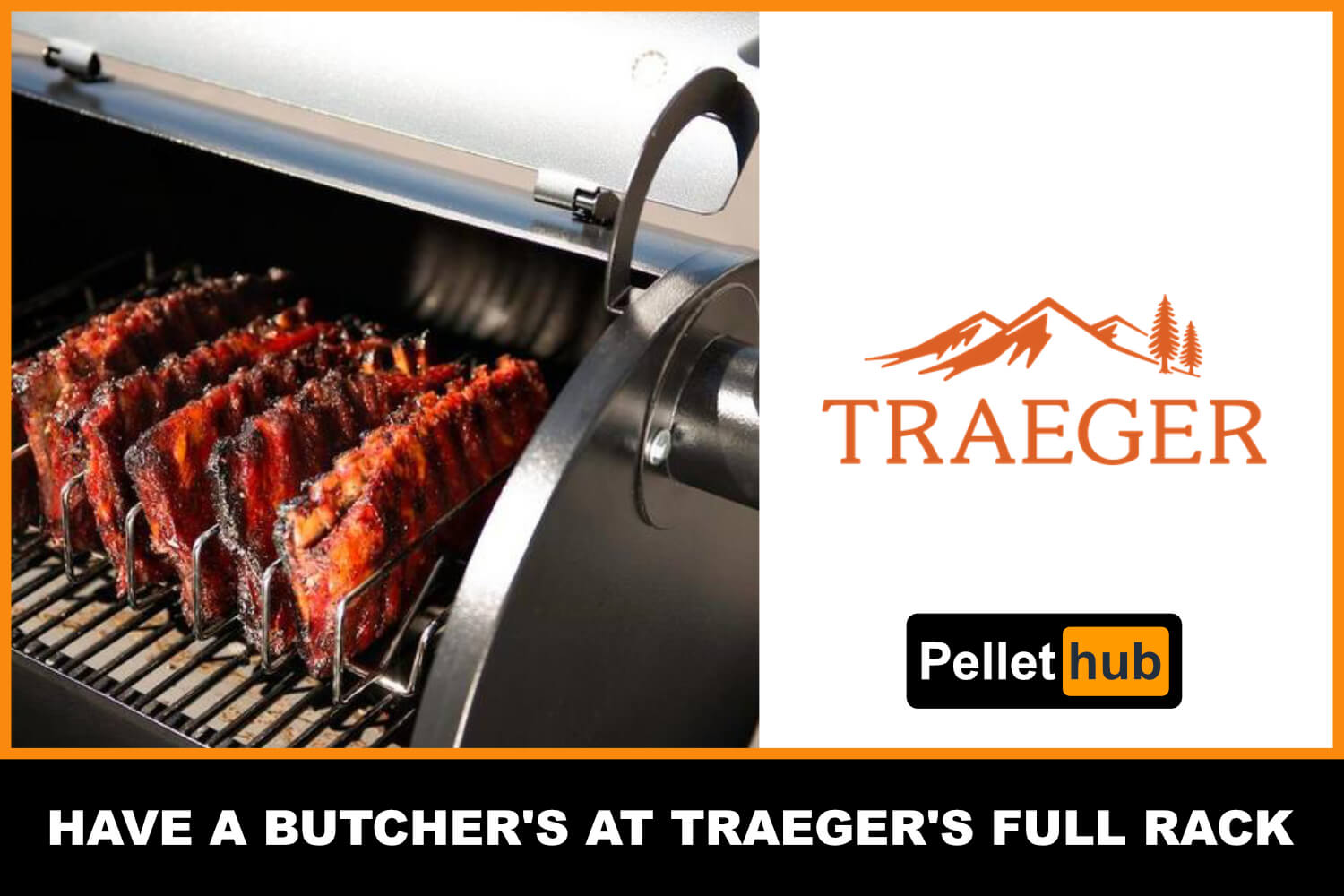 With Traeger pellet grills having been available in New Zealand for many years, we now have quite a few different models to choose from. So which Traeger model deserves your hard-earned cash? With many years pellet grilling experience on a wide range of grills, I'll share my opinion by giving a breakdown of all the main models.
I've been incredibly lucky to use over a dozen different pellet grill brands and I always come back to the two most popular ones, which are Traeger and Green Mountain Grills.
To be honest, you can't go wrong with either of them. However, this article is about all things Traeger but if you wish to read up on my thoughts on Green Mountain Grills, check out my article here.
Traeger pellet grills in New Zealand are the same models that are available in the United States. The range has some differences which I will highlight below.
New Zealand Traeger Model Comparison
Firstly, the different Traeger models fall under three separate sub-brands:
Pro (entry-level, minimalist grills)
Ironwood (mid-range)
Timberline (top of the line)
| | | | |
| --- | --- | --- | --- |
| | Pro | Ironwood | Timberline |
| Hood Insulation | Single Wall | Double Wall | Double Wall |
| Super Smoke Mode | No | Yes | Yes |
| Pellet Low Hopper Sensor with Phone Notification | No | Yes | Yes |
| Duel Lower Rack Positions (closer to heat) | No | Yes | Yes |
| Stainless Steel Side Shelf | No | Yes | Yes |
| Temp Increments | 15C | 5C | 5C |
| Wheels | 2 | 4 | 4 |
If you're just starting out on your low and slow adventures, the Pro line is a great entry point. The Pro 22 is great if you don't care to remotely control your grill via smartphone.
The next model up is the Pro 575 which will give you the ability to remotely control your grill from anywhere! The app for Android and iPhone has some awesome cooking profiles (automated temperatures and timings for different meats) and recipes which helps remove the guesswork for those just starting out. Then, of course, there is the Pro 780 for people who require more grill space.
If you're in the deep south of New Zealand, you may want to consider the Ironwood range which features double-wall insulation, ensuring you won't burn through significantly more pellets to keep your grill up to temperature during winter.
If the Ironwood range still falls short of the cooking area you require, then there's the Timberline range for those really large cooking sessions.
Traeger Pellet Grill Smokers in Detail
Appearance
The distinctive design language found on all Traeger models is the "sawhorse" style. This design features outwardly angled legs with a flat grill in the middle. It can appear somewhat lopsided if you only have the hopper on one side like with the Pro range.
The Ironwoods and Timberlines eschew the traditional chimney for a downward draft exhaust, giving a more premium look. The middle back end of the hood is where the smoke exits.
Having stood and cooked on a bunch of different pellet grills, I've noticed that the Traeger has more height than the average grill. So, if you're tall, this could factor into your choice of brand. However, a smoker is often left for many hours so you're not really hovering over it as much as you would say a gas burner BBQ.
I feel the biggest appeal of the Traeger range is the appearance, specifically the exterior finish. The black enamel finish is tougher than most other pellet grills.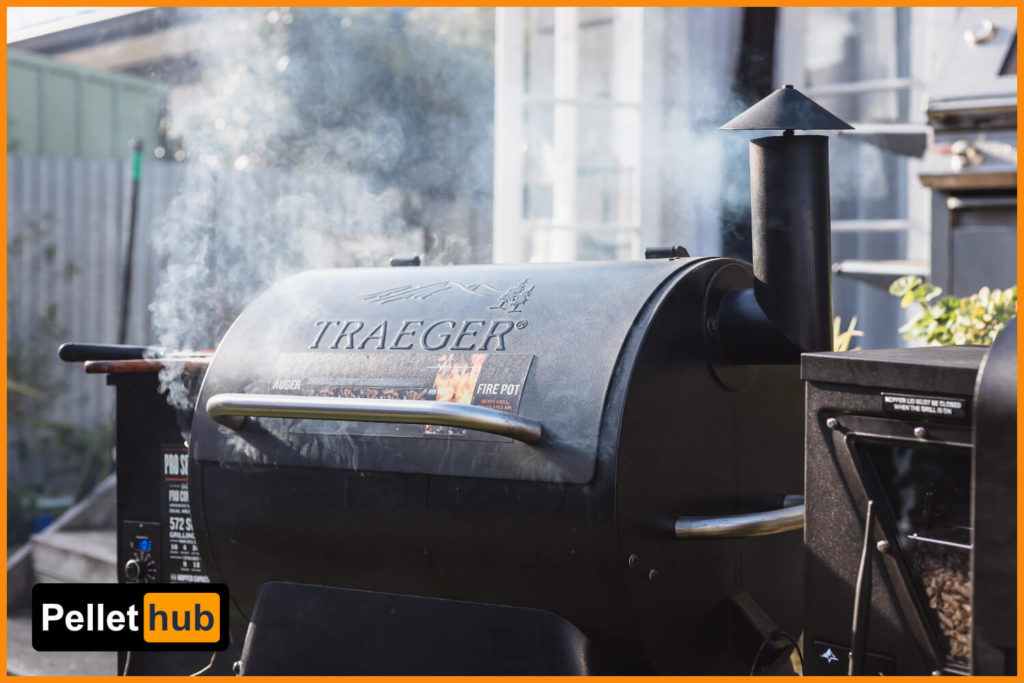 Performance
In terms of temperature range and WiFi control, the three main product lines are similar in functionality.
As you know wood-fired delicious convenience is the cornerstone of the pellet grill.
The flow of human intuitive logic that Traeger has developed over the years, in my opinion – is a performance enhancer. You pay for the well-thought-out kit, my old mate always says "good things aren't cheap, and cheap things aren't good".
Traeger Company Brand History
In 1986, Joe Traeger revolutionized wood-fired indirect smoking barbecue with his patented auger-fed pellet grill. After his patent expired in 2006, Joe sold the company and retired.
Reference – Pellet Grill History
After a lull, a bloke named Jeremy Ardus took over the company 2014. He had previously built up a headphone brand called Skullcandy and was looking for a new challenge. Ardus has since positioned Traeger as the 'Weber' of pellet grill smokers.
Where to Buy Traeger Pellet Grills in New Zealand
This very website is a great place to buy online! Pellet Hub offers 12 months interest free financing available via GEM Visa.
Check out Pellet Hub's Traeger range here.
Traeger Wood Pellets in New Zealand
Since bags of pellets are heavy (9+ kg), buying online can lead to large shipping costs. I recommend pressuring your local BBQ shop to order them in for you! They will be able to buy in bulk to save on those escalating shipping costs.
Interested in a bulk shipping deal for yourself? Get in touch with Pellet Hub via the chat widget down below. They may even be able to organise your local BBQ store to carry pellets too.
Traeger Recipes Available
Over the years, Traeger has accumulated a huge database of recipes which are available via their smartphone app. Connecting the Traeger smartphone app to your Traeger grill via WiFire (WiFi), lets your grill manage each recipe's temperatures and timings.
Check out this link here to browse through some of the recipes.
Is Traeger Worth Buying in New Zealand?
Traeger is a solid investment thanks to its history, features, and after sales service.
By far, the Traeger brand is still a go-to and I'm happy to recommend any of the Traeger models. You can read more about New Zealand's best pellet smokers here.
Hope this helped!
Tom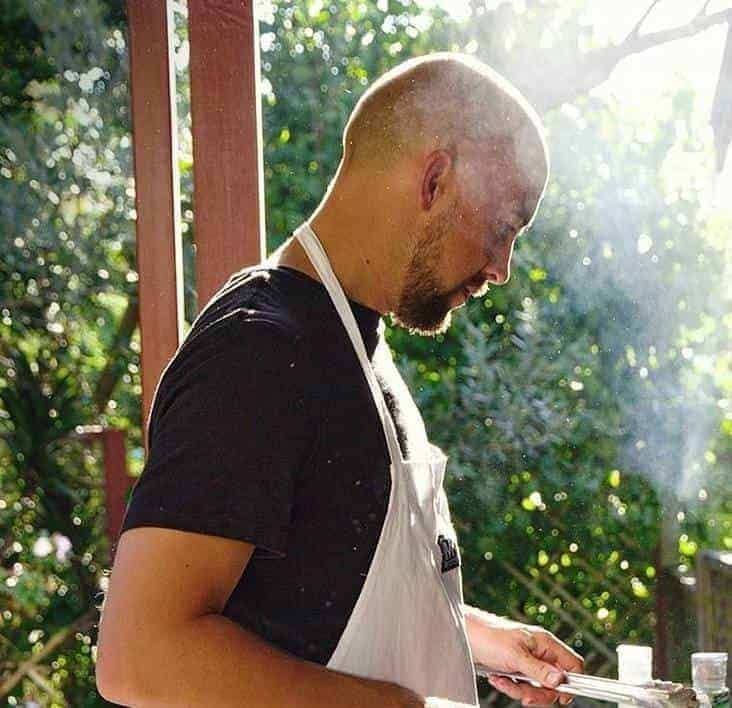 Tom Mueller
Tom is a friend of Pellet Hub who is passionate about meat curing and pellet smokers. Check out his blogs Eat Cured Meat and Pellet Grill Smoker.