Buyer's Guide: New Zealand's Best Pellet Grill Smoker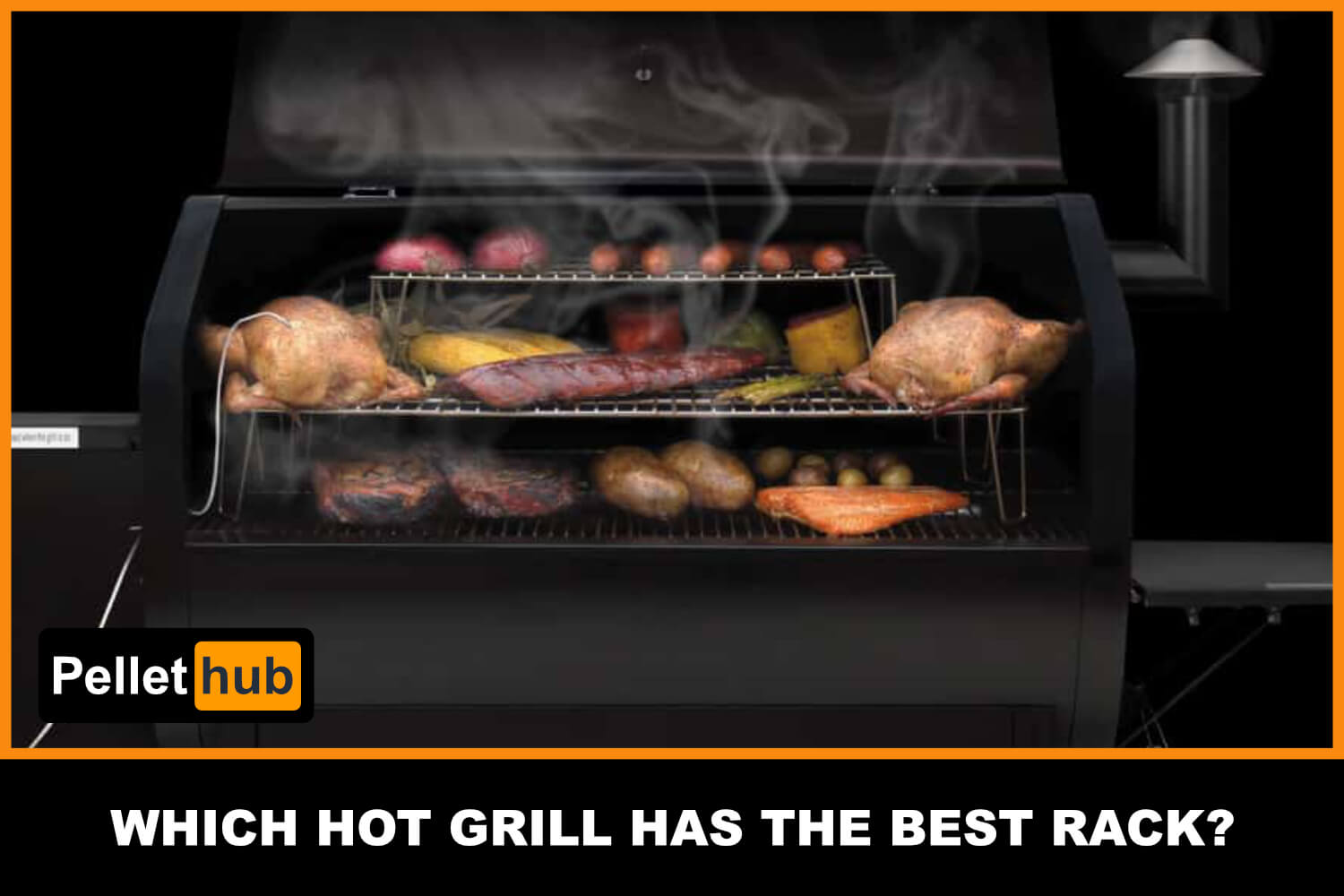 We've enlisted pellet grilling expert Tom Mueller of Eat Cured Meat & his blog Pellet Grill Smoker, to give his opinion and crown the two best pellet grills available to purchase in New Zealand. Now over to Tom…
Comparing pellet grill smokers in New Zealand is all about what can do the job for most of you guys and what the best quality with a balanced offering is. But also what brings the most value to budding pitmasters.
Having been lucky enough to use a wide variety of pellet grills, I'll share with you my unique insight as to what makes for a great pellet grill worthy of your investment.
I'll compare New Zealand's best pellet grill smokers to identify the best combination of features, quality, and price.
At the end of the day, an incredible wood-fired pellet smoker should provide autopilot-like convenience so that you can chill and enjoy your free time.
Of course, you'll also want something that will last!
I'll go into detail on why these are the pick of the bunch but here is my short and curly answer.
New Zealand's two best pellet grills are Green Mountain Grills' Ledge (Black or Stainless) and Traeger's Ironwood 650. They are well-built and feature large cooking areas, excellent smoking performance, and convenient WiFi smarts.
Choosing a pellet grill isn't easy. I often hear from others that "they all look the same." However, if you dig into the details, you'll discover that these two phenomenal pellet smokers stand out from the rest.
When friends and family ask me to recommend them a pellet smoker, these are the two I always recommend. There's a reason they are the hero products for each brand.
Previously called the 'Daniel Boone Prime Plus', Green Mountain Grills' Ledge is legendary.
I recently put together a GMG Ledge and smashed out smoked pork ribs, oxtail, gemfish, and a whole cauliflower with garlic, parmesan Reggiano, and butter drizzled on top. Basically, three meats and one veg.
Then, I've also had plenty of great experiences with the Ironwood series alongside a BBQ smoking expert in Northern Ireland.
Comparing New Zealand's Best Pellet Grills
In my opinion, the GMG Ledge and the Traeger Ironwood 650 are the best, both have differing approaches.
The Ironwood keeps trucking with a minimalist approach with just enough bells and whistles. It's an aesthetically pleasing grill with its saw-horse design and a finish that will look great on your deck for years to come.
By comparison, the GMG Ledge is less visually appealing but significantly more feature-rich and is a go-to model the world over. It comes in either the standard Black or the more premium Stainless Steel finished hood.
Traeger Ironwood 650
Traeger has a rich 30-year heritage and its Ironwood model is a fan favourite thanks to its quality finish and design.
By foregoing a chimney for a backdoor/backdraft exhaust system, it looks great (smoke exhausts from halfway down the back of the lid).
In addition to looking sharp, the Ironwood is intuitively easy to put together and smoke with. Traeger has a well-thought-out design allowing for an Apple-like user experience, and for extra novelty value that grillers with young ones will appreciate – the inside of the cardboard packaging can be put together to make a log cabin. Minor but thoughtful!
It comes bundled with one meat probe for the grill's single probe input, which will hopefully be enough for most guys and gals. If not, check out the Ledge which features two probe inputs and comes with three meat probes.
Key Features and Benefits
| Features I Love | Benefit |
| --- | --- |
| Strong brand. | Pre and post service is top notch. |
| 5709 sq. cm of grill space. | 3 levels for versatility and big cooks. |
| Super Smoke Mode. | Smoke things like sausages – instant Lord of the Smoke Rings. |
| WiFi and Bluetooth app controlled. | Control at home or 'out and about'. |
| Solid legs and build. | Chunky, sturdy frame. |
Speaking of thoughtful design, I can't think of another pellet grill that sensors the low pellet hopper and sends a notification via phone! (Edit: all GMG models now to this too!)
The Ironwood 650 features a pair of 'all terrain' wheels which in conjunction with its robust external frame can easily take on gravel if the two smaller castor wheels are lifted off the ground.
I would also go as far to say it has one of the finest finishes on a pellet grill smoker.
If the Ironwood 650 is too small, there's its bigger brother the Ironwood 885. I reckon I could do 10 whole chickens on that thing!
With a double insulated hood and seal, it's suited to anywhere and anytime around NZ, even Invercargill or Washdyke.
If you want something that will last for many years and is easy to operate – the Traeger Ironwood range is a winner. Check out the 885 and 650 here at Pellet Hub to receive 12 months interest free financing through GEM Visa.
Green Mountain Grills Ledge
Now onto the key benefits of the other beast, the legendary Ledge.
Key Features and Benefits
| Features I Love | Benefits |
| --- | --- |
| Strong brand. | Service/support from 1 of the top 3 in the world. |
| Heaps of shelf space. | Comes standard with a folding front shelf and side shelf. |
| 2x probes. | 2x temp probe inputs and 3x temp probes included. |
| Easy cleaning exhaust port. | Suck out and clean burn pot externally with ease. |
| 240V or 12V supply. | Alligator clips, 240V mains or cigarette lighter powered. |
| WiFi/Server Mode. | Control at home or 'out and about'. |
| Rotisserie ready. | Yes! Wood-fired rotisserie! Available here. |
| Hopper window. | Visually see pellet level in the hopper. |
| Adjustable heat shield. | Seriously heavy gauge heat deflector. |
Green Mountain Grills is still a family-owned business in America unlike the now investment conglomerate-owned Traeger. Putting a Ledge together, this was noticeable by the quality. As is often the case with big public companies, they are continuously having to find ways to cut costs to boost profits. Not so with GMG.
I noted how super heavy the stainless steel heat deflector was and it features an adjustable lever to vary heat on the go without needing to disturb what you are cooking.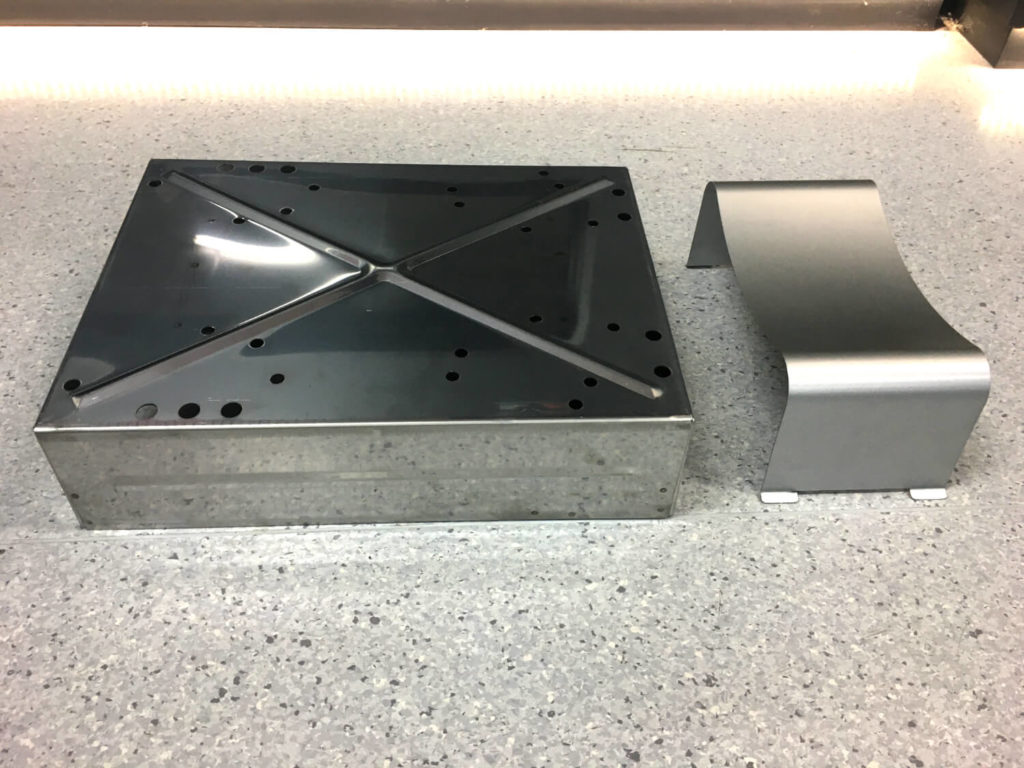 The stainless steel drip tray for the fat/grease is also one of the heaviest I've checked out.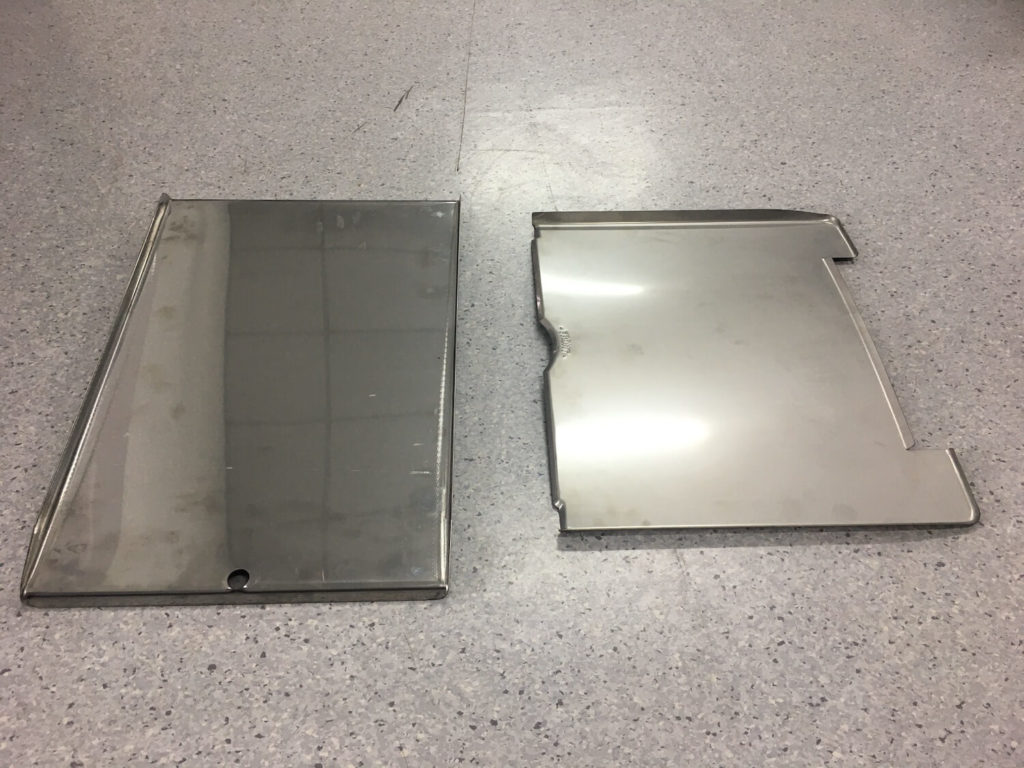 Another point I noted was how secure and protected the temperature sensor was from knocks thanks to its location and the metal plating around most of it.
The GMG Ledge is not a purchase anyone would regret which is why I think it is one of the best pellet smokers you can get your hands on in New Zealand.
If the GMG Ledge is what you are after, my good friends here at Pellet Hub offer 12 months interest free financing (GEM Visa)! If the Ledge isn't large enough for you, there's the larger the GMG Peak, which has the same feature set.
Honestly, you will love these smokers. Without needing to rob a bank they are seriously the best around!
Tom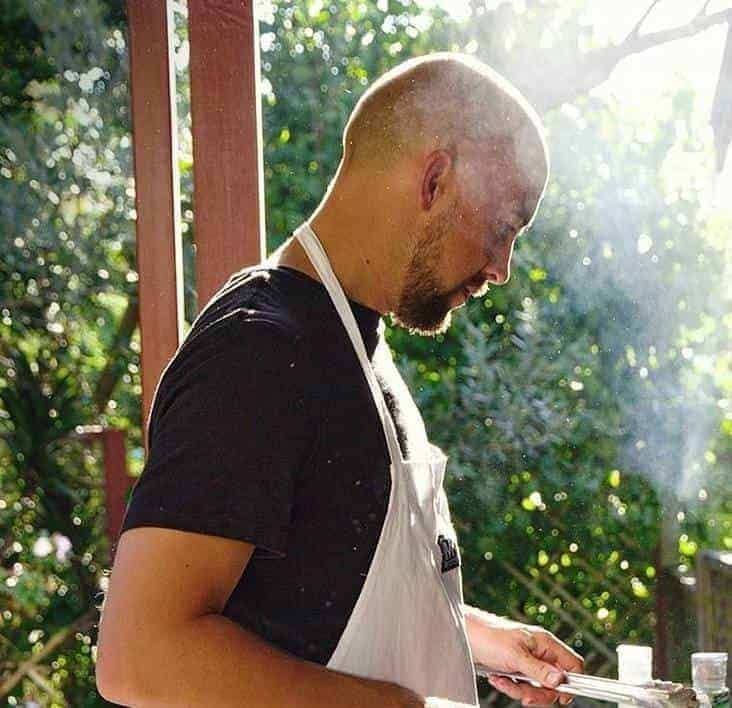 Tom Mueller
Tom is a friend of Pellet Hub who is passionate about meat curing and pellet smokers. Check out his blogs Eat Cured Meat and Pellet Grill Smoker.