Are Green Mountain Grills New Zealand's Best Pellet Smokers?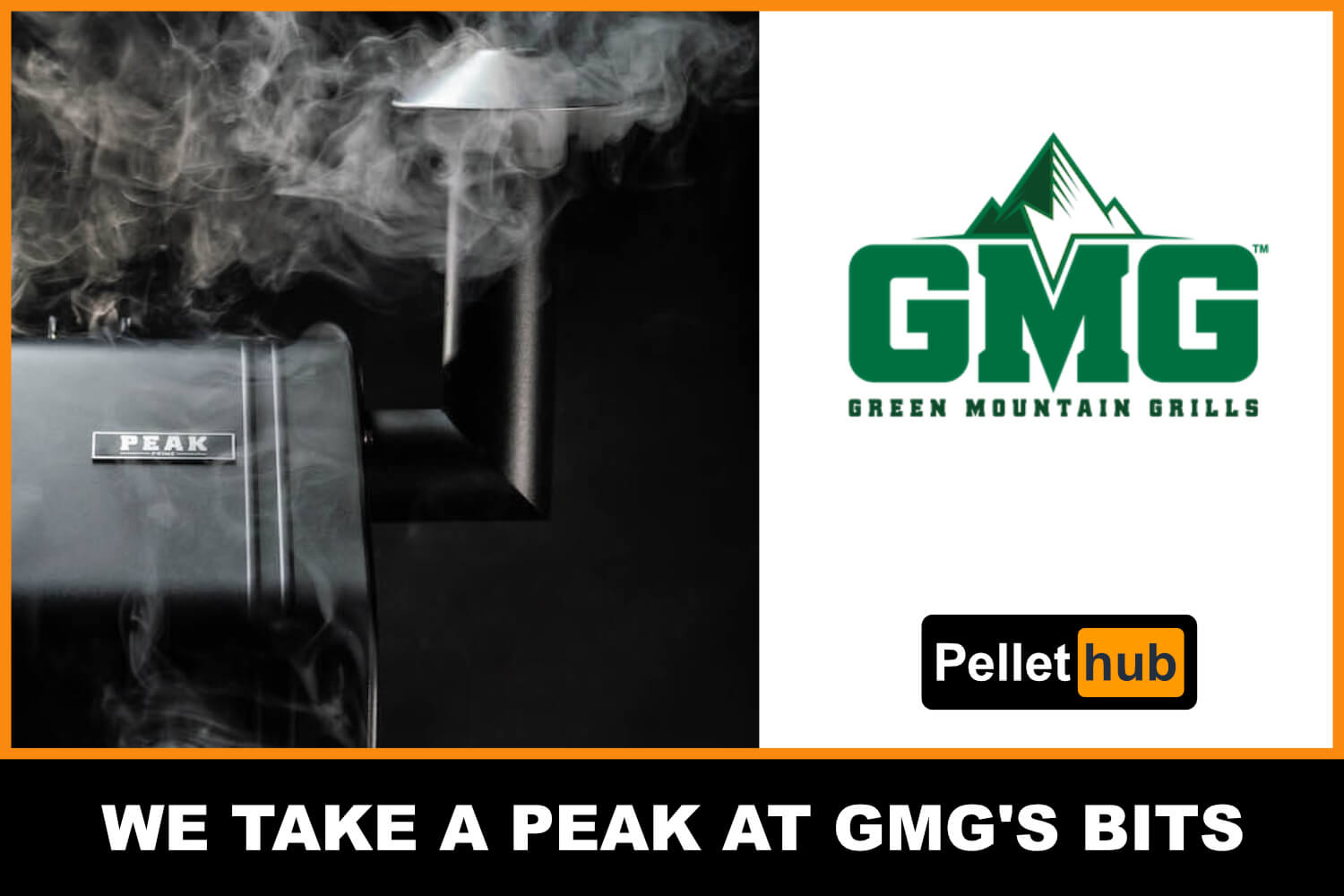 While not as well-known in New Zealand, Green Mountain Grills (GMG) is Traeger's main competitor in the pellet grill scene. Armed with a complete brand overhaul and some phenomenal new grills, I expect GMG will soon be getting plenty more attention.
I've had the pleasure of using several different Green Mountain Grills models which includes assembling the latest and greatest, the GMG Ledge. I'm going to plow deep to show you what is between those four GMG legs.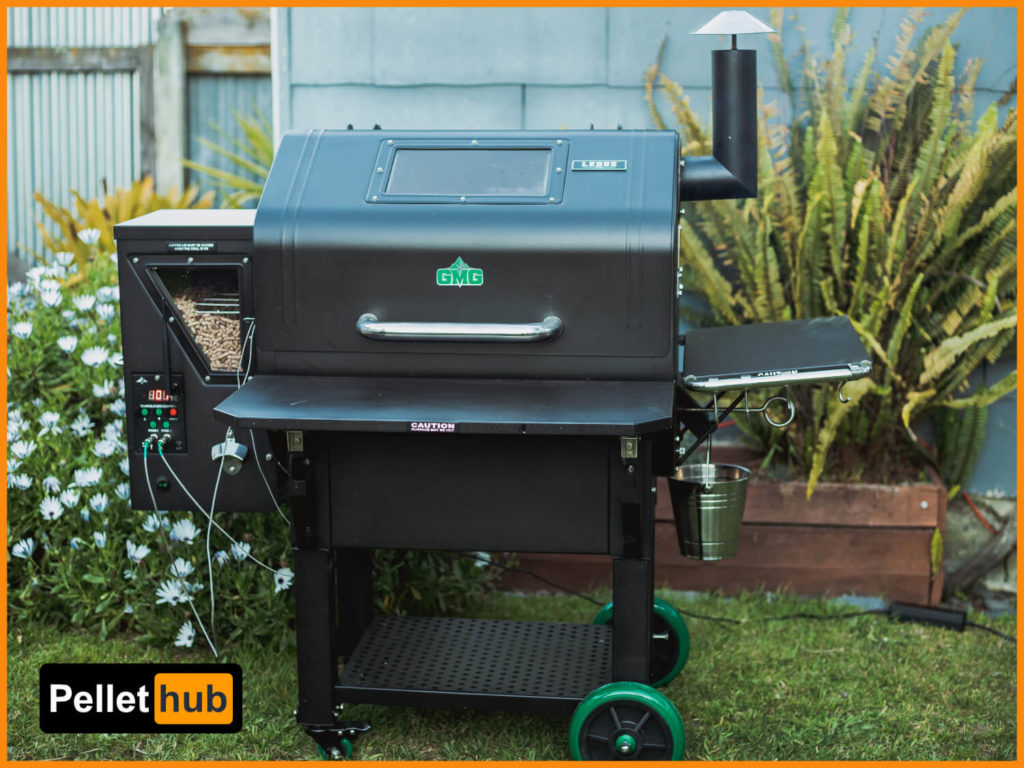 Is a GMG Pellet Smoker Worth Buying in New Zealand?
I'll be elaborating on my GMG experiences but for those in a hurry, here's the quick answer.
Green Mountain Grills' smokers are worth the investment because they have a proven history, chock-full of useful features, and represent one of the largest pellet grill manufacturers in the world.
Green Mountain Grills Brand & History in New Zealand
GMG is an American company like Traeger, and they got their start the day Traeger's patent ended in 2006.
GMG and Traeger have a growing rivalry with GMG grabbing more market share over the years culminating in the companies becoming the two largest pellet grill brands in the world.
Traeger had a head start and can be found at a wide range of retailers across New Zealand whereas GMG focuses on a smaller core group of specialist dealers.
I came across GMG about 5 years ago at Meatstock Auckland 2016 and was given a great rundown of their products on display. Since then, I've cooked/smoked on them across New Zealand and Australia. I've now been getting familiar with the latest and greatest Prime Plus range – Trek, Ledge, and Peak (comparison of these below).
This new and improved Prime Plus range replaces the previous Prime range, although we must also remember that the great value Daniel Boone Choice WiFi is here to stay as a go to entry level model.
Green Mountain Grills Models in New Zealand
Green Mountain Grills has 4 models available in New Zealand:
Trek Prime Plus – compact/portable size (replaces the Davy Crocket model)
Ledge Prime Plus – mid size (replaces the Daniel Boone Prime Plus models)
Peak Prime Plus – large size (replaces the Jim Bowie models)
Daniel Boone Choice WiFi – mid size (entry-level grill)
Beware however as the Prime Plus range is inconsistent in its use of its 'Prime Plus' nomenclature. You may find them referred to as Prime, Prime Plus, or simply as Trek, Ledge or Peak.
Key Features of the GMG Prime Plus Range
We are lucky to be one of the first countries to receive the Prime Plus range, which features extra bells and whistles:
Bluetooth smartphone control in addition to WiFi
Externally Adjustable Heat Shield
Multiple Power Supply Options (12v, alligator clips for batteries or 240v)
Pellet hopper chute for easy pellet removal
Keep Warm Mode
Low Pellet Alarm
Bottom, side and front-folding shelves for added convenience
Wide temperature range of 65°C to 285°C (150°F to 550°F).
Comparing GMG Grill Sizes and Cooking Space
| | | | |
| --- | --- | --- | --- |
| | Trek | Ledge | Peak |
| Grill Size – Whole Chickens | 1 to 2 | 4 to 6 | 6 to 8 |
| Temp Probes Capacity/Supplied | 1/1 | 3/2 | 3/2 |
| Hopper Size / Burn Time | 4kg/8hrs | 8kg/16hrs | 8kg/16 hrs |
The above whole smoke chicken comparison is for chicken laying flat, not vertical beer can chickens!
Burn time above is based on approximately 500 grams of pellets per hour.
Purchasing a second level of racks will add approximately 50% more surface area.
GMG Performance as a Smoker
I've always found these bad boys to hold temp and make the smoking session simple and rewarding.
As mentioned in my search for New Zealand's best pellet grill:
"an incredible wood-fired smoker should provide auto-pilot-like convenience so that you can chill and enjoy your time."
The GMG Prime Plus series effortlessly achieves this with remote control via the official GMG app for Android and iPhone. The GMG App comes with cooking profiles help take the guesswork out of cooking for those just starting out.
GMG Performance as a Grill/Searer
I have found every GMG (or any pellet grill for the matter) has done an OK job at searing but don't expect too much.
Pellet grills are still first and foremost smokers. Now don't get me started on open direct grease fires from 'direct sear' style pellet grill smokers (e.g. Weber SmokeFire). It's not really a great design when the fat/grease can drip straight down onto the burn pot where the ignition and wood pellets are combusting (thankfully, GMG does not have this 'feature').
To improve searing ability in any pellet grill, use heat retention like a cast iron pan or griddle. This will greatly improve heat retention for searing ability. Another option is to upgrade the grill plates to cast iron.
GMG have a stainless steel griddle in their range of accessories which works great for this, and for those who are looking for the highest of temps for a super-sear I have heard of people using the lower part of the Pizza Oven Attachment as this gets incredibly hot with the heat from the burn pot being focused directly onto it.
Build Quality
It's worth its own heading because GMG has definitely put some money into the robust structure of their smokers.
The inside of a GMG contains a lot of 12–16-gauge stainless steel and heavy-duty elements. Therefore, the heat deflector/shield and grease run-off trays are sturdy. These components are also close to the heat, which is why it's best to invest in a grill that does not cheap out on these parts. GMG's are a big upgrade in this area compared to most pellet grill smokers on the market.
With its solid legs, the Ledge weights approximately 82kg.
However whilst on build quality I must mention that GMG grills are painted, and this can be an issue if the grill is exposed to the elements, not just the rain but our intense sun will damage this painted finish if the grill is left exposed for long periods of time.
Grease tray comparison – thicker and heavier stainless steel GMG (left) vs galvanised steel Traeger (right).

Heat deflector comparison – thicker and heavier stainless steel GMG (left) vs galvanised steel Traeger (right)

Heat deflector comparison – thicker and heavier stainless steel GMG (left) vs galvanised steel Traeger (right)
Unique Designs Features of GMG Details
Shelf Space (Ledge, Peak Models)
On the outside both the Ledge and Peak have a truck load of shelf space. The front shelf conveniently folds down, and the side shelves are often very useful – not just for brewskis. The front shelf mechanism is solid and clicks into place firmly.
Many models of pellet grills lack good shelving, however, GMG has definitely come to the party on this one, and believe me it matters when you have a 9kg brisket on a board ready for loading into the grill and you have nowhere to put it down!
Unique Cleaning Features GMG Pellet Grill (Ledge, Peak Models)
A cleaning port means you can simply and easily suck the ash from the burn pot where the ignition of wood pellets happens. Once your GMG has cooled down completely, just stick a wet/dry shop vac in the door.
If your grill didn't have this feature, you would have to take out the dirty grills, heat shield, and heat deflector to get to the same area.
After a smoke session, it is recommended to do this as a minimum for maintenance/cleaning.
Unique Power Supply Options (All GMG Prime Plus Models)
When I cracked open the GMG Ledge box packaging, I was surprised to see alligator clips to run the pellet grill straight from a battery.
Also included is a long 12v cigarette lighter adapter lead and an equally impressively long 12v to 240v adapter.
This means that GMG is perhaps one of the most versatile grills for portability – remote camping style smoking is all go!
The 12v cigarette lighter adapter means you can easily run your GMG from your car's cigarette lighter – very handy for camping or if you have a power cut at home. Most other pellet grills (including Traeger's) are useless during a power cut.
WiFi Control Options (All Models)
Control your grill's temperature and timers via the official GMG app using WiFi. It also has 'Server Mode' which makes your grill available for control via 'the cloud' so you can control it from anywhere.
Server Mode is awesome when you have other shit to do like going to your kids' Saturday sports. While on the sidelines, you can keep an eye on your meat's internal temp via the meat temperature probes. The GMG app can also send you notifications if your meat or grill hits specific temperatures.
Adjustable Heat Shield (Ledge and Peak)
Another great feature on GMG Ledges and Peaks, is the lever on the right side which allows for customised heat dispersion from the heat shield, you can do this anytime without interruption to your cook.
It also happens to be one of the sturdiest heavy gauge stainless steel deflectors I have ever come across.
Rotisserie Ready (Ledge and Peak)
With the GMG Rotisserie Kit add-on, turn your GMG into a wood-fired rotisserie to roast and smoke whole chickens and legs of lamb etc.
Until recently, the GMG Ledge and Peak were the only rotisserie-capable pellet grills. A rotisserie kit is included with the Broil King Regal Pellet 500 but it costs $2999. By comparison, a black GMG Ledge and with Rotisserie Kit addon will set you back just $1918.
The rotisserie in a Peak is 1 meter long, that's big enough to be a spit roaster for a suckling pig!
Pizza Oven Ready (All Models)
With the Pizza Attachment's pizza stone capable of hitting more than 380°C, your pizza will be done in just a couple of minutes. Just how it should be for proper Neapolitan pizza!
All GMG's are designed to fit a very nifty GMG Pizza Attachment – even the wee portable Trek! How does wood-fired pizza while camping sound?
The Verdict on GMG Prime Plus Smokers
"Performs like a Traeger but with some unique features."
Each to their own but I have no qualms recommending a GMG pellet grill smoker to anyone who wants 'set & forget' wood-fired smoked goods. Price and quality are well balanced too.
Check out Pellet Hub for the entire GMG range.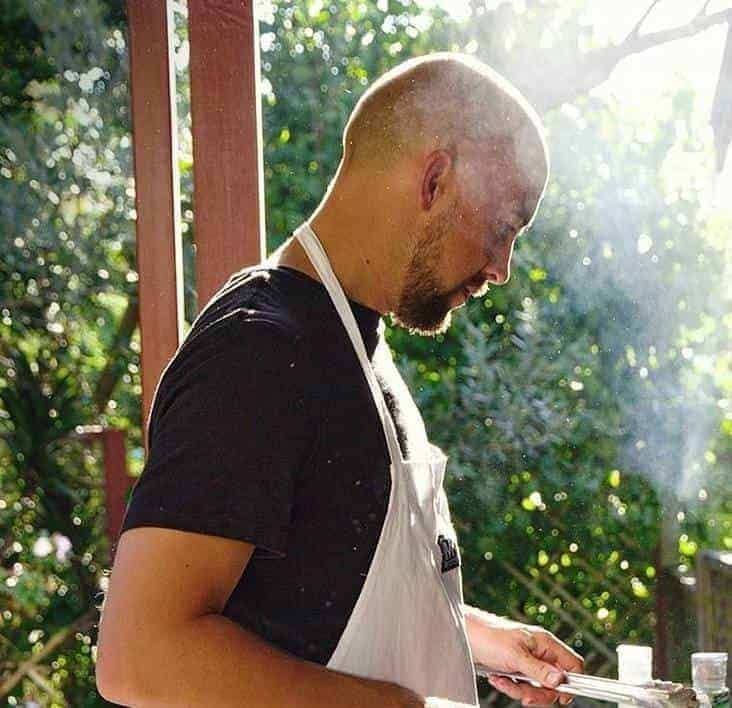 Tom Mueller
Tom is a friend of Pellet Hub who is passionate about meat curing and pellet smokers. Check out his blogs Eat Cured Meat and Pellet Grill Smoker.