What are the Best Value Pellet Grills in New Zealand?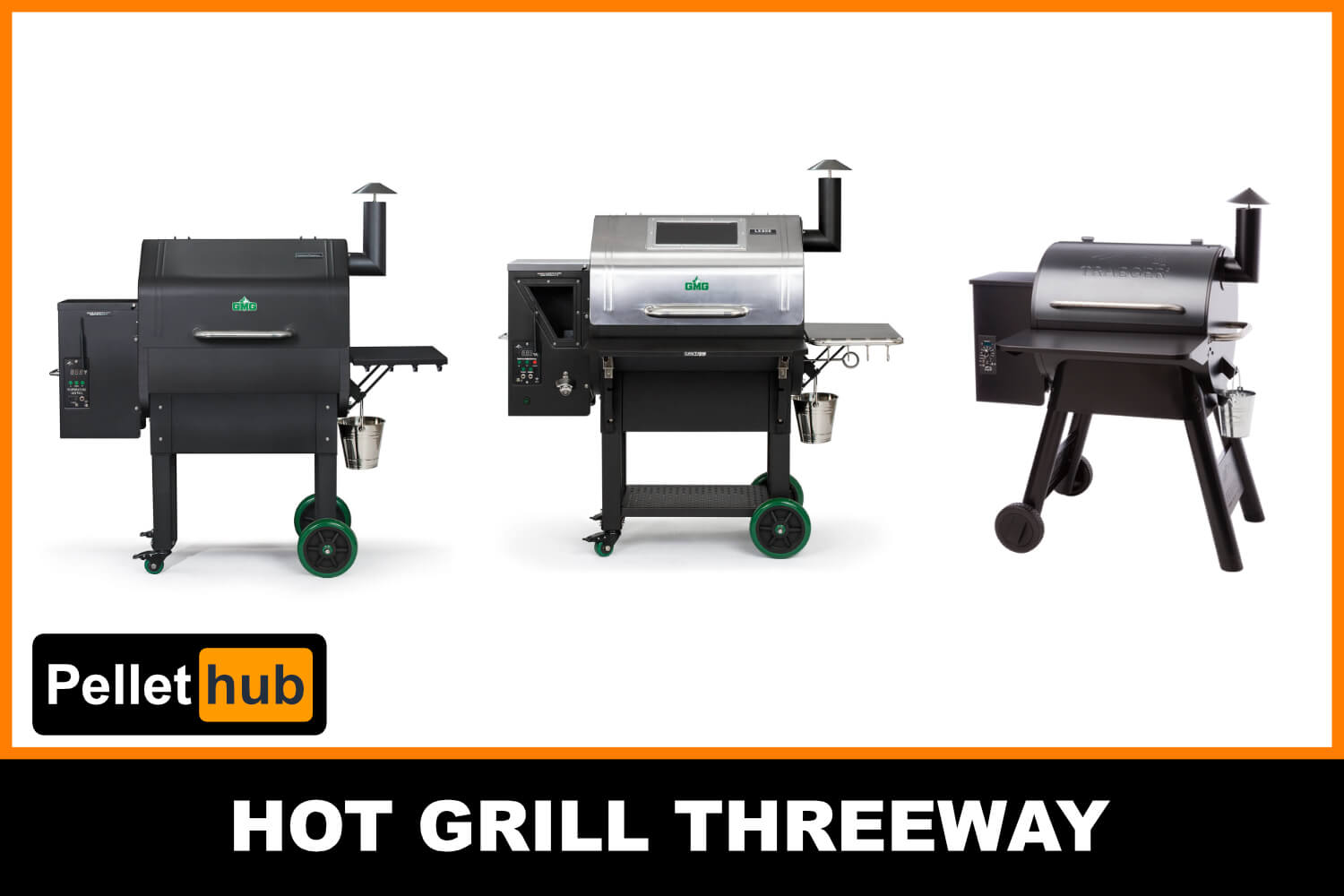 I've been doing low & slow (& wood/charcoal/gas barbecues) for 20 odd years. My father handed me a BBQ boss and spatula at the tender age of 12 to do whole rumps for 20+ guests. Using indirect heat with a gas grill I cooked that rump to medium rare perfection, eventually!
Later came the wood smoke flavour. Temp probes have been a game changer too, now that they integrate with pellet grill smokers, consistency is guaranteed!
Since then I have loved meat and fire in all its glory.
I do charcoal and wood styles, but at the end of the day pellet grill smoking wins, it produces legendary results without the hassle – hands down.
Pellet grilling for me is all about convenience and flavour.
In New Zealand, there are many options, but if you want the best value for money. Here is the short answer, followed by a further breakdown of why.
The best value for money pellet grill smokers in New Zealand are:
Green Mountain Grill Ledge Wifi
Green Mountain Grill Daniel Boone Choice Wifi
Traeger Pro 22
Pellet Grill Value for Money Factors
Life Expectancy & Build Quality
Ease of Use
Useful Features
Cleaning & Maintenance
Best Value Pellet Grill Comparison
At the end of the day, these 3 pellet grill smokers are going to make anyone happy.
In terms of the cooking area size and other key factors, here is a quick comparison:
| | | | |
| --- | --- | --- | --- |
| | Ledge | DB Choice WiFi | Pro 22 |
| Cooking Grids Construction | Stainless Steel | Stainless Steel | Porcelain Coated |
| Front Shelf | Yes – Collapsible | Optional Accessory | Optional Accessory |
| Side Shelf | Yes | Yes | No |
| Bottom Shelf | Yes | No | No |
| Height to Grill Top | Medium | Medium | High |
| WiFi & Smartphone App | Yes | Yes | No |
| Meat Probes Jacks | 2 | 1 | 1 |
| Rotisserie-Enabled (With Optional Accessory) | Yes | No | No |
Green Mountain Grills – Ledge
The latest and greatest feature-rich, value-for-money pellet grill in New Zealand in my opinion.
GMG Ledge's Value
This GMG Ledge has features that only expensive grills have without the price tag like:
WiFi and Bluetooth with all GMG recipes and remote control built-in .
Stainless steel cooking grill.
Side, bottom and folding front shelf for all the condiments and for brewskis.
Only pellet grill that is rotisserie ready – Yes! Easiest Wood Fired Smoked Rotisserie!
External adjustable heat deflector for more control over your cooks – brilliant.
12 volt option, so you can run this bad boy off a car battery!
Burning pot has an exhaust port on the side, you can stick vac in for cleaning and suck out without taking apart grill, deflector etc…
USB port for charging phones/extra probes etc (not C-type compatible though).
Hopper emptying chute at back to empty pellets when storing smoker.
GMG Ledge's Points of Difference
This is GMG's latest – it's real value for money because they have added a lot of the above features, it's a sturdy pellet smoker and great price.
Green Mountain Grills – Daniel Boone Choice WiFi
At only $100 more than the Traeger Pro 22 (below), the Daniel Boone is great value for money for the kind of guy who wants all the added bells and whistles.
The GMG Daniel Boone Choice has been around for a while and is still going hard.
Just the one side shelf, no exhaust port, and minus the rotisserie. BUT, you still get an excellent GMG pellet grill with WiFi control.
The cook area is similar to the GMG Ledge so you can still do some serious ribs or pork shoulders, like 4 pork shoulders!
GMG DB Choice WiFi's Value
WiFi – run the smoker on your phone, when you are out and about – still see the temps and you can adjust as well (it's really cool if you need more brewski's during the cook).
Solid build, as GMG is renowned for, like the Ledge this weighs approx. 70 kg !
This workhorse of a pellet smoker will just keep that wood-fired smoked goodness flowing for years to come.
GMG DB Choice WiFi's Points of Difference
Looking at other brands and also the other models across Traeger and GMG, you are paying $2-3k for a similar build and finish. Being a proven model that has been around for some time.
So for what it's worth right now, it's big-time value for money. Get in quick this type of deal might not be around for long I reckon.
Traeger Pro 22
No frills but straightforward quality Traeger is known for and get's the job done.
Traeger (before the business was sold on) invented pellet grill smokers, and with that comes a premium price tag. I understand why, they do have an exceptional finish. The exterior has always been top-notch with Traeger.
It's a strong brand like GMG and service focussed.
Above I said GMG is the workhorse, and this too is a mature workhorse that has always produced the goods.
No WiFi, keeps it simple, and just enjoy the Traeger's set and forget – dial it in smoking ability.
Pro 22's Value
It's gonna last.
Pellet Hub's own burner model has only needed a hot rod replacement (this is what combusts the wood for heat and smoke in the burn pot) in the past four years.
The hot rod is a part that is relatively straightforward to replace in pellet grills, but it gives you an indication of what this brand is all about – quality.
Again a proven model, so the deal might not be around for long and its excellent value for money currently. Many Traeger's are like $2-4k.
Pro 22's Points of Difference
With the superior finish on the powder-coated exterior, it can handle a ride to the batch/crib over summer easy for many years without looking any worse for wear, trust me it's been tested….
The old school dial the temp and let it roll, is kind of nostalgic, if you're more an analog kind of guy rather than a digital guy – this is the one you want.
Hope this helps.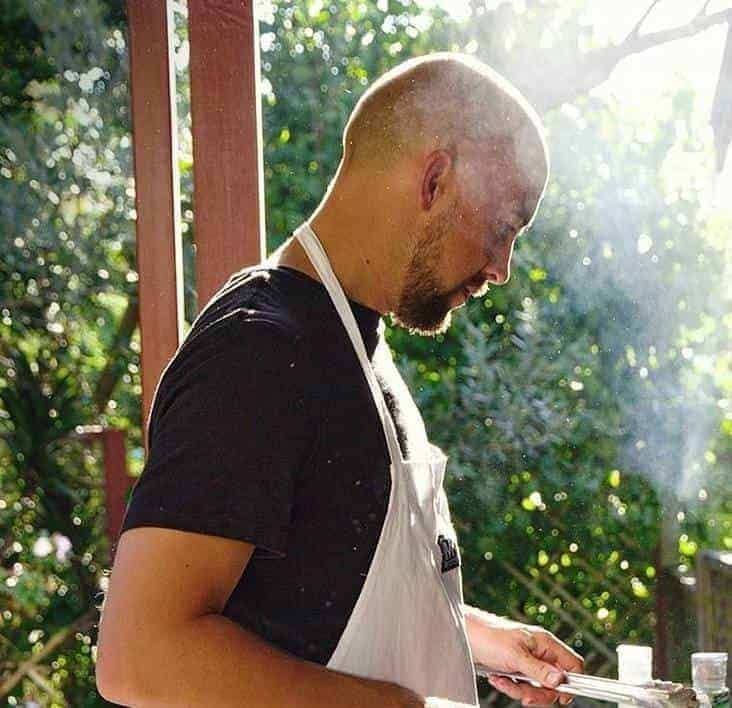 Tom Mueller
Tom is a friend of Pellet Hub who is passionate about meat curing and pellet smokers. Check out his blogs Eat Cured Meat and Pellet Grill Smoker.